Voice Your Networking Annoyances
My name Sara; I am a social media intern for BD-PRo Marketing Solutions and I could use YOUR help!I promise it will only take five minutes.
I am working on a Facebook caption contest based on things NOT to do while networking. Lets face it- we can ALL learn from others' experiences.
How Can You Help Me and Yourself in Less Than Five Minutes?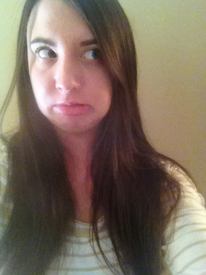 Okay- yes that is me; very flattering, right? 
Put yourself in my shoes and pretend you are making that face.  What is something someone could   do or say to you, while networking, to make you react that way? What has someone said to you before to make you respond this way?
Think.
Now, take five minutes and:
Go to the contest here (see below about how to bypass having to access your Facebook profile)
Read the scenario and submit a caption about what not to do while networking
Vote on your favorite caption– or your own
Share this with your friends and get them to vote!!
The caption with the most votes will win a $50 Visa giftcard (that's a tank of gas!!) and a one-year subscription to the Network PRo Toolkit, a revolutionary tool that will help you become a more powerful networker.
Submit a caption for our contest and vote on your favorite one!
Have Fun While Staying Private
We understand that many people do not want businesses accessing their private information. In order to bypass the app from accessing your Facebook profile click on: "Skip this, and don't submit."
This will skip the process of entering in your information.